YuP!! Lately my hubby and I have been busy hangin' a whole lotta beadboard...and doing a whole lotta painting! When I saw this HERE...I knew I had to give it a try. AWESOME!
Here's a couple of BEFORE pics:
We added beadboard to the front of the cabinet door...and the side of the cabinet.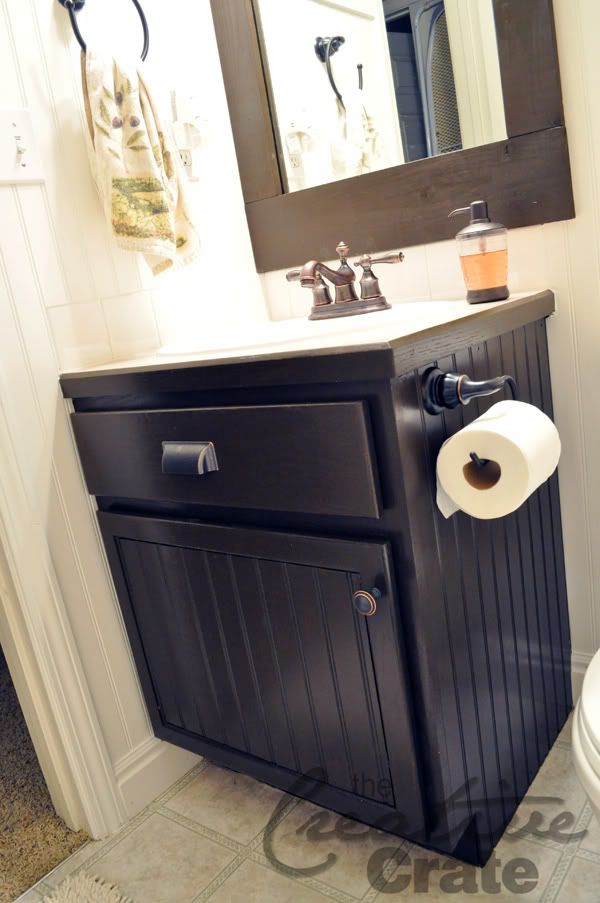 Added a frame around the mirror by gluing 1x6's and 1x4's right to the mirror...and added a little moulding to the top.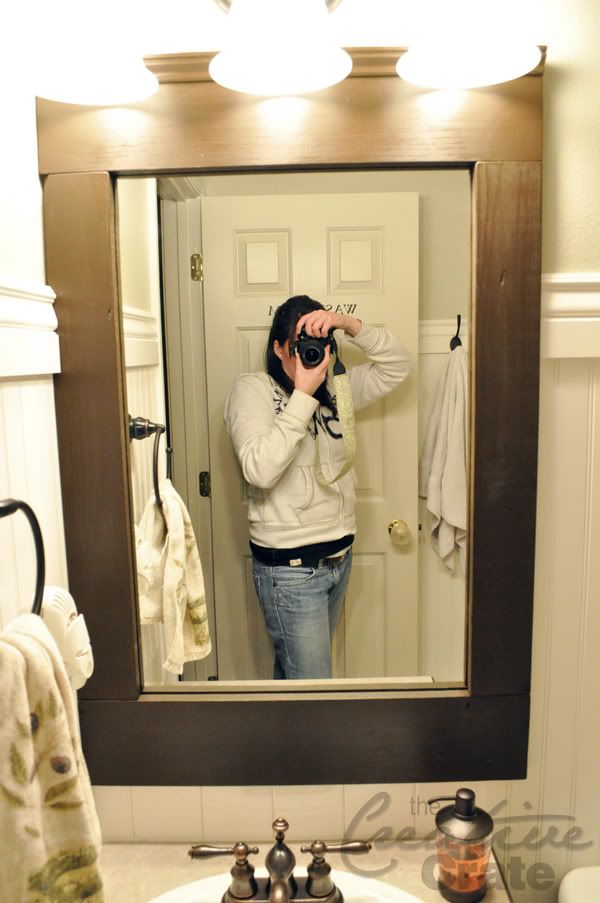 Of course...a new faucet and light fixture.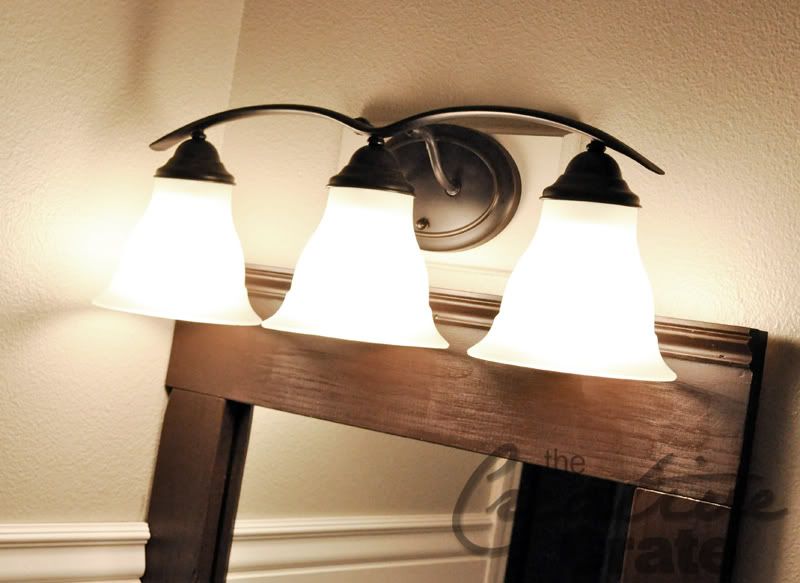 Took the towel bar away and added these FuN coat hooks.
Here's a side by side. What do ya think??